---
What's included?
2h 30 mins HD video
11 recipes
39 lessons
Recipe book
Course Certificate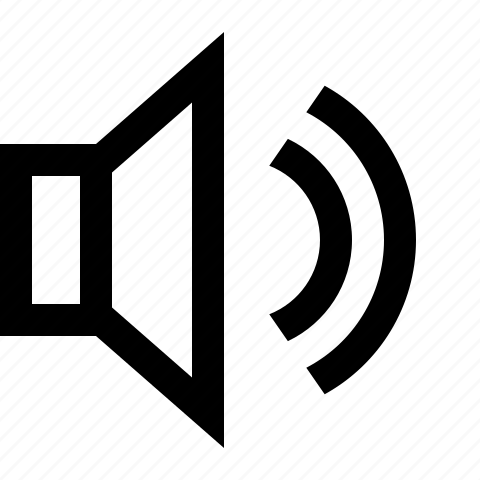 Spanish
English, Spanish, Italian, French, German, Portuguese 
---
Presentation Nougats: Discover a wide range of classic and modern creations
In Spain, nougat (turron) is eaten all year round, but is especially popular during the festive season. In this online course, creative pastry chef David Gil, will show you the techniques you need to make classic nougat and more modern interpretations.

If you have visited Spain, you may already be familiar with classics, such as 'Jijona' (a soft turron made with honey and nuts), 'guirlache' (a hard turron made with almonds and caramel), and 'yema' (with a layer of caramelized egg yolk).
The world of 'turrones' reaches beyond the traditional sugar, egg white and nut creations that are most commonly associated with nougat. In this course you will find recipes that also feature chocolate ganache, gianduja, fruit pastes, and more.
1

Chapter 1 - Presentation and Recipe Book

2

Chapter 2 - Introduction to the world of Spanish nougat (turrón)

3

Chapter 3 - Hard Turrón : Nougat

4

Chapter 4 - Hard Turrón: Guirlache

5

Chapter 5 - Soft turrón: Jijona (with 'Neula')

10

Chapter 10 - Praliné Turrón: Bread and Olive Oil (Pà amb oli)

11

Chapter 11 - Chocolate Turrón: Whisky Truffle

12

Chapter 12 - Chocolate Turrón: Sacher Truffle

13

Chapter 13 - Praline Turrón: Gingerbread House
What you'll learn Understand how to execute the techniques required to prepare classic nougats and turrones, and some modern creative ones too
In this online course you will be introduced to the world of nougat (turrones) by creative pastry chef, David Gil, starting with the classics.
David will demonstrate how to make both hard and soft nougat, and will share the techniques needed to make more innovative 'turrones', including his own creative versions of a gingerbread house, and the much loved combination of chocolate, bread, olive oil and salt.
The course also includes recipes with a medium or high level of difficulty. David Gil will explain the techniques step by step to help you achieve the results you are looking for.
Who is it for?
This online course is aimed at anyone who would like to start making their own nougat and turrones - both professionals and amateurs. It's for all those who want to learn classic recipes, and modern variations.
Recommended equipment 
Hand blender
Oven
Induction pans
Thermometer
Molds
Founder of I+Desserts (Barcelona, Spain)
David Gil was born in Vic (Barcelona) in 1990. At the age of 14 he began to show interest in cooking, and at the weekends he worked in his local restaurant. David decided to study hospitality at the prestigious Hofmann School of Hospitality. At the age of 16, he had already started working with Chef Nandu Jubany. He also completed stages at Le Calendre (3 * Michelin), Michel Bras (3 * Michelin) and Mugaritz (2 * Michelin), among others. In 2012, having previously left his resume at Tickets restaurant (Barcelona), they called him to work as an assistant in the dessert section. David Gil soon surprised Albert Adrià with his curiosity and creativity and was quickly promoted to Head of Creative Pastry within the elBarri Group. He also helped to conceptualize commercial products, such as the Natura range by Turrones Vicens. He worked on the development of the dessert menu for the Adrià Brothers collaboration with Cirque du Soleil at Heart Ibiza restaurant, as well as London based Cakes and Bubbles, and the New York based Little Spain project by José Andrés. In 2015 he won the Luís Santpau trophy, an award that gave him recognition as the Best Chocolatier in Spain, and in 2019 he was awarded the National Gastronomy Pastry Prize.
Show more
5 star rating
excellent course
Johanna D
Excellent course, very complete and well explained.
Excellent course, very complete and well explained.
Read Less
5 star rating
highly recommended
Lance M
It's a course that opens many doors and lets your imagination run wild. It teaches the techniques that will enable you to do a lot of preparations.
It's a course that opens many doors and lets your imagination run wild. It teaches the techniques that will enable you to do a lot of preparations.
Read Less
5 star rating
Creativity
Lola M
Creativity is present throughout the course, provoking new ideas and that's great.
Creativity is present throughout the course, provoking new ideas and that's great.
Read Less
This Course is included in the Scoolinary Subscription
100 Courses Scoolinary Subscription

Access all courses with an unlimited subscription

Get unlimited access to ALL of our courses and learn from the Best World Chefs.

Subscribe Now
About Scoolinary
This is what Scoolinary Courses are like
Learn at your own pace. Enjoy learning from home. Set your own schedule.

Expert Instructors. Each instructor teaches only what she/he does best, conveying true passion and excellence in every lesson.

Professionally produced courses. We select the best instructors and a professional team produces the course with them.

Certificate. Demonstrate your course completion with a Scoolinary Certificate
What are you waiting for?
Take your cooking skills to the next level. Learn from anywhere at your own pace.
Frequently Asked Questions
What are Scoolinary online courses?

Scoolinary courses are online classes that allow you to learn new knowledge and skills to improve your cooking. Each course consists of several lessons that combine videos and texts with downloadable recipes and extra teaching materials.

When do the courses start and finish?

Our courses are 100% online, they begin and end whenever you want. You set the pace of learning. You can return to look at the parts that most interest you, and revise what you already know.

Are course completion certificates available?

We value the time and effort you put into our courses, which is why at Scoolinary we attach great importance to the learning you undertake during the course. Your efforts will be rewarded with a certificate that includes your name and the name of the course.

What is the refund policy?

If a course is not what you expected, you can request a refund before 7 days after time of purchase and as long as you have not viewed more than 20% of the course.