---
What's included?
2h 45 mins HD video
8 recipes 
17 lessons
Recipe book
Course Certificate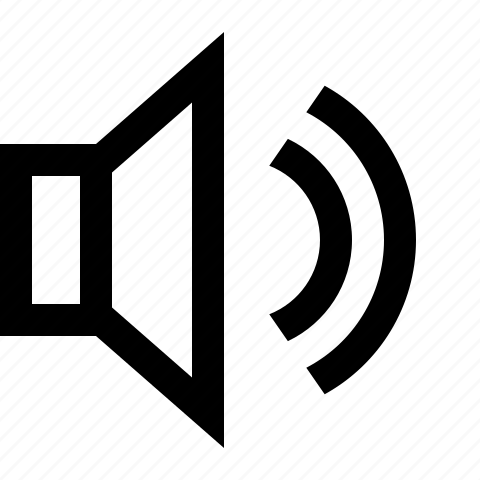 Spanish
 English, Spanish, Italian, French, German, Portuguese
---
Presentation All you need to know about chocolate and how to work with it.
In this online course all about chocolate, Josep María Ribé will teach you the fundamental techniques for making your own chocolate creations. Chocolate is linked to pleasure and is enjoyed as part of a dessert, or as an ingredient in its own right. However, chocolate is a complex product that's not always easy to handle, yet once you learn the basics, you'll be able to get the most out of chocolate and create tempting treats for others to enjoy as well. Recipes in this course include the simplest cookies, a delicious 100% chocolate cake, and the crown jewel of any pastry shop, the handmade chocolate bonbon.
1

Chapter 1 - Presentation and Recipe Book

2

Chapter 2 - Chocolate Theory

3

Chapter 3 - Tempering chocolate on marble

4

Chapter 4 - Tempering chocolate with the seed method

5

Chapter 5 - Decoration: Chocolate Threads

6

Chapter 6 - Decoration: Gold Threads

7

Chapter 7 - Decoration: Crunchy Interior

8

Chapter 8 - Decoration: Curved Buttons

9

Chapter 9 - Gianduja Loaf Cake

10

Chapter 10 - Chocolate Cookies with Spices
What you'll learn Get the basics for working with chocolate and learn how to transform your own desserts and sweets
Chocolate is the star ingredient in this online course, where you will learn its history, chief qualities, its varieties, and how to select the right chocolate depending upon its use. You will learn two methods for tempering chocolate for use in various recipes. You will also learn how to prepare simple yet elegant chocolate decorations to finish your creations.
Who is it for?
This online course is aimed at foodies and professionals who want to learn essential chocolate techniques and apply them to a range of desserts and sweets to achieve the best results.
Recommended equipment
Spatulas for tempering chocolate
Pastry bag
Plastic bowl
Stand mixer for the mousse recipe (optional)
Comb tool for chocolate
Guitar sheets or other type of plastic sheet
Thermometer
Pastry Chef, Chocolatier and Director of Chocolate Academy (Barcelona, Spain)
Chocolatier Josep Maria Ribé decided to dedicate himself to the world of gastronomy from a very young age. He began his cooking and pastry studies following the family tradition of hospitality. While he was studying, he discovered what has now become his main passion: working with chocolate. In 2001 he began to work with 'Aula Chocovic', which is now known as the Chocolate Academy BCN, and in 2003 he commenced working as a teacher in the same center. He is now the director of the Chocolate Academy. He gives courses and demonstrations nationally and internationally. His professionalism and his constant updating of his skills made him the winner of the CANJOP (National Championship of Young Confectioners) in 2004, and in 2005 he obtained the highest award of recognition possible from the Spanish chocolate industry, the MMACE (Best Master Artisan Chocolate Maker) winning the Lluís Santapau Trophy. Currently he forms part of the 21 Brix Collective, which is a group of pastry professionals united with the aim of sharing their passion for the pastry trade.
Show more
5 star rating
Loved this !!
Conan G
Interesting and informative -put forward simply for easy understanding
Interesting and informative -put forward simply for easy understanding
Read Less
5 star rating
Perfect ideas for a beginner
MARIA STYLIANI M
These courses let me know about chocolate, about different techniques, some new ideas about decoration and pushed me to learn more about this treasure!!!!
These courses let me know about chocolate, about different techniques, some new ideas about decoration and pushed me to learn more about this treasure!!!!
Read Less
5 star rating
Chocolate techniques
Naida S
Thank you for sharing your knowledge.
Thank you for sharing your knowledge.
Read Less
This Course is included in the Scoolinary Subscription
115 Courses Scoolinary Subscription

Access all courses with an unlimited membership

Get unlimited access to ALL of our courses and learn from the Best World Chefs.

Join Now
About Scoolinary
This is what Scoolinary Courses are like
Learn at your own pace. Enjoy learning from home. Set your own schedule.

Expert Instructors. Each instructor teaches only what she/he does best, conveying true passion and excellence in every lesson.

Professionally produced courses. We select the best instructors and a professional team produces the course with them.

Certificate. Demonstrate your course completion with a Scoolinary Certificate
What are you waiting for?
Take your cooking skills to the next level. Learn from anywhere at your own pace.
Frequently Asked Questions
What are Scoolinary online courses?

Scoolinary courses are online classes that allow you to learn new knowledge and skills to improve your cooking. Each course consists of several lessons that combine videos and texts with downloadable recipes and extra teaching materials.

When do the courses start and finish?

Our courses are 100% online, they begin and end whenever you want. You set the pace of learning. You can return to look at the parts that most interest you, and revise what you already know.

Are course completion certificates available?

We value the time and effort you put into our courses, which is why at Scoolinary we attach great importance to the learning you undertake during the course. Your efforts will be rewarded with a certificate that includes your name and the name of the course.

What is the refund policy?

If a course is not what you expected, you can request a refund before 7 days after time of purchase and as long as you have not viewed more than 20% of the course.