Pastry chef and Advisor. Confectionery director of the Hoffman School (Barcelona, Spain)
---
What's included?
2h HD video
4 recipes 
35 lessons
Recipe Book (English, Spanish, French)
Course Certificate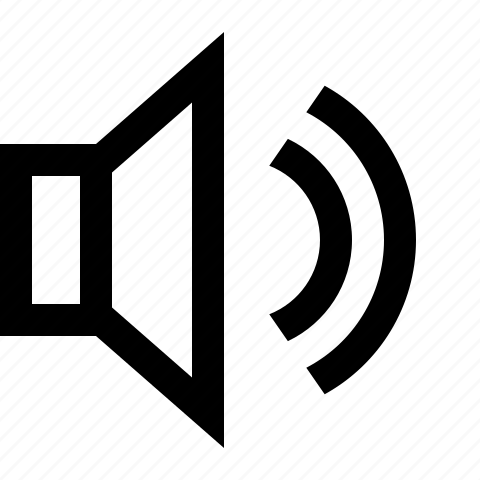 Spanish
 English, Spanish, Italian, French, German, Portuguese
---
Presentation Versatility, technique and knowledge to plate unique desserts
The prestigious and renowned dessert chef Miquel Guarro offers you an online dessert course that is unique in its category, with more than 30 versatile confectionery productions to create 4 dessert recipes that will impress anyone with their original flavors and textures.
This online course teaches you every detail of multiple techniques and productions in the confectionery world, guiding you to learn how to harmonically assemble them in a dessert that will go beyond the expectations of your guests. An apprenticeship through the most classic techniques to their reinvention to intensify the flavor and texture. Take care of every detail, from execution to plating, achieving excellence in flavor and visual appearance. 
Remember, there's always room for dessert!
1

Chapter 1 - Presentation and Recipe Book

2

Chapter 2 - Cassis yogurt and black sesame

3

Chapter 3 - Caramel, peanut, chocolate, banana and coffee dessert

4

Chapter 4 - Pineapple, basil, passion fruit, and juniper dessert
What you'll learn Techniques that will develop your creativity
More than 30 techniques and recipes to make 4 unique desserts recipes. The aim of this course is to provide you with a wide range of procedures and concepts so that each preparation opens the door to new horizons to develop your culinary creativity and make unique desserts.
Creams, daquoises, chocolate decorations, glazes, mousses, crunchy, gelled, syrups, toffees, biscuits... All of this and much more! Chef Miquel Guarro will teach you the multiple uses of each recipe and ideas to combine them during this course. This means that if you lack any ingredients specifically, the chef himself will give you ideas on how to replace them.
Who is it for?
This course is targeted at both professionals that wish to raise their desserts to another level as well as amateurs that love the confectionery world and want to make the most out of this sweet-toothed gastronomic discipline. The course is indicated for those who wish to learn new methods as well as perfect the execution of the most common dessert techniques developed with perfect harmony in flavor and textures.
Materials needed 
Hotplate, Iron
Steamer 
Mortar 
Handblender/Blender/Thermomix 
Torilla presser (for one recipe)
Kneader (optional)
Mill to grind corn (for one recipe)
Pastry chef and Advisor. Confectionery director of the Hoffman School (Barcelona, Spain)
"Youth…..Divine Treasure" it's a phrase that usually makes us nostalgic. To be young, to have talent, capability, and above all to have the opportunity to put it into practice, it's a blessing that not many have. If on top of that you work, a good future is predicted at least. A paradigmatic case like the one we have just exposed is that of the dessert chef Miquel Guarro (1989) a young man from Piera (Barcelona) who at a young age, has managed to work in positions of responsibility until becoming an advisor to Cacao Barry at the Chocolate Academy and current pastry chef at the Hoffman School in Barcelona. When he had to choose where to direct his career, it was clear that he wanted to dedicate himself to a creative task that would allow him to create with his hands, his artistic drive began to make a place for himself in his life. In addition to being a talented young man, Miquel Guarro knew that it was necessary to train well and work hard in order to achieve success. For this reason, he signed up for the School of the Guild of Confectioners in Barcelona. His first experience was precisely in a pastry shop in his town, where he learned the humble and close work that being a pastry chef means in a small bakery, where the chef does all the necessary tasks for the business to work. After inmersing in traditional and also modern confectionery, Miquel Guarro had a second and third experience in two great Barcelona pastry shops: La Pastelería Bubó -a dessert and delicatessen jewelry store- and La Pastelería Tarragona, in addition, the owners of the Bubó pastry shop are part of the prestigious association of pastry chefs Relais Dessert. Along with these experiences, his stay at the French pastry shop Metz with Frank Fresson, also a member of Relais Dessert and at the age of 21, began working at the prestigious Dos Cielos restaurant run by the chefs and Torres brothers where he became, at despite his young age, chief dessert. Recognition came to him from different places, such as when, at the age of 24, he won the Lluís Santapau Trophy, becoming the youngest winner in history and the Best Master Pastry Chef in Spain in 2013. On the other hand, he also received a gold trophy in the chocolate figure contest of the Guild of Barcelona. All these achievements led him to receive a call from his mentor in the world of chocolate, Ramon Morató, who invited him to join the famous confectionery and chocolate school, Chocolate Academy, where Miquel Guarro was an advisor and trainer at Cacao Barry. from Spain and Portugal, creating and discovering new ways of conceiving, creating and presenting unique desserts. It was in January 2019 when Miquel Guarro became Head Pastry Chef at the Hoffman School of Cooking and Pastry to "influence the line that Mey Hofmann began and incorporate nuances, pedagogical and technical, aimed at a cleaner, personal and leading pastry shop. design, as is Barcelona, ​​as is Hofmann".
Show more
About Scoolinary
This is what Scoolinary Courses are like
Learn at your own pace. Enjoy learning from home. Set your own schedule.

Expert Instructors. Each instructor teaches only what she/he does best, conveying true passion and excellence in every lesson.

Professionally produced courses. We select the best instructors and a professional team produces the course with them.

Certificate. Demonstrate your course completion with a Scoolinary Certificate
What are you waiting for?
Take your cooking skills to the next level. Learn from anywhere at your own pace.
This Course is included in the Scoolinary Subscription
106 Courses Scoolinary Subscription

Access all courses with an unlimited subscription

Get unlimited access to ALL of our courses and learn from the Best World Chefs.

Subscribe Now
Frequently Asked Questions
What are Scoolinary's online courses?

Scoolinary courses are online classes that allow you to learn new knowledges and skills to improve your cuisine. Each course consists of several lessons that combine videos and texts with downloadable recipes and extra teaching materials.

When do the courses start and when do they finish?

The courses are 100% online, so once they are published, courses start and finish whenever you want. You set the pace for the class. You can go back to review what interests you most and skip what you already know.

Are course completion certificates available?

We value the time and effort you put into our courses, which is why you'll get a Course Certification upon completion of every course.

What's is the refund policy?

If a course is not what you expected, you can request a refund before 7 days after time of purchase and as long as you have not viewed more than 20% of the course.