Pastry chef and owner of Bachour Miami. World´s best Pastry chef in 2018 and 2019 (Florida, United States of America)
---
What's included?
2h 45 mins HD video
5 recipes
39 lessons
Recipe book
Course Certificate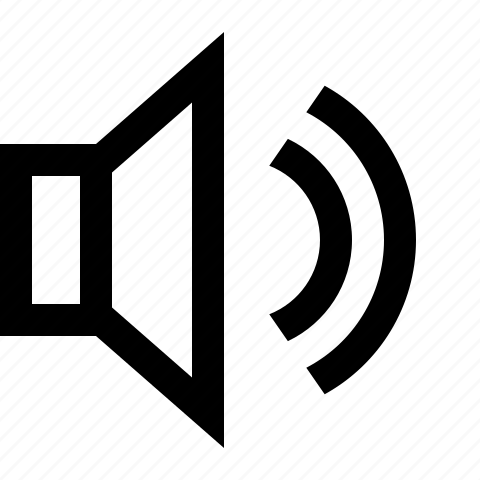 Spanish
English, Spanish, Italian, French, German, Portuguese
---
Presentation Entremets and tarts: two Bachour specialities
Entremets and tarts are known for their versatile flavors and refined appearance. They can be customized to suit different tastes and are ideal for any occasion.
In this online course, pastry chef Antonio Bachour, selected as the best pastry chef in the world for two consecutive years, shares creations that combine advanced level preparation and decoration techniques.
The aim of this course is to help you to replicate his creations successfully, and then apply what you've learned, and develop your creativity.
What you'll learn Creative haute patisserie techniques with the great Antonio Bachour
Antonio Bachour will share some of his most elaborate and highly technical recipes. Through the preparation of three entremets and two tarts we'll see how Antonio makes sablé dough, and the various different sponge cakes that he uses within his entremets. 
Bachour will demonstrate step by step, without missing a single detail, the techniques needed to make caramel, different flavored ganaches, and various creams and jellies. His desire for perfection will enable you to discover the secrets of a good glaze.
His creations consist of a large number of layers and when cut they resemble perfectly formed little jewels. You will learn to assemble and decorate high-end pastry with an elegant and captivating finish.
Who is it for?
This course is aimed at pastry professionals, as well as advanced pastry lovers who want to continue to learn new techniques. It's also for all who want to learn Antonio Bachour's way of understanding pastry; how he combines textures and flavors, and conceives concepts. Discover ideas that you can apply to your own creations.
Recommended equipment 
Convection oven
Stand mixer
Thermomix
Silpat mats
Silicon molds
Spatulas
21 cm mold
16 cm ring
Pastry bag and nozzles
Acetate strips
Pastry chef and owner of Bachour Miami. World´s best Pastry chef in 2018 and 2019 (Florida, United States of America)
Antonio Bachour grew up in Puerto Rico and has been immersed in pastry since childhood, thanks to time spent in his family bakery. He spent his first years perfecting his artistry as a pastry chef in Puerto Rico, at the Sand Hotel and Casino, and Westin Rio Mar. In March, 2000, he moved to Miami Beach as executive pastry chef in Talula restaurant. He was soon making Italian delicacies at both Devito South Beach and Scarpetta (New York Times 3 *) in New York and Miami. In 2005, KNR Food Concepts invited Bachour to form part of the opening team at W South Beach Hotel. He later took charge of the bakery at the Trump Soho hotel, and its restaurants. In April 2005, Bachour studied in France, at L'Ecole Valrhona. In 2009, Bachour was selected as one of the best 10 pastry chefs in the United States. Bachour was corporate pastry chef for St Regis Hotel from 2011 to 2016. Hyper-creative desserts designed by Bachour have appeared in numerous pastry publications such as So Good Magazine, Dulcypas, Starchefs , Gourmet Magazine, Dessert Professional, Pastry Art & Design, National Culinary Review (US Culinary Federation Magazine). Antonio Bachour has published six books: Bachour, Bachour Simply Beautiful, Bachour Chocolate, Bachour The Baker, Bachour in Color, and Bachour Gastro. Chef Antonio Bachour travels around the world giving lessons and cooking in collaboration with the world's best chefs, such as Massimo Bottura, Mauro Colagreco and Alex Atala. Bachour was awarded the prize of world's best pastry chef in 2018 from "The Best Chef Awards in Milan". Esquire Magazine designated Bachour as Best Pastry Chef in 2019. Chef Antonio Bachour owns three bakery restaurants in Miami.
Show more
5 star rating
It is amazing!
Mihaela E
Thank you, for sharing so much information with us. A very well-structured course.
Thank you, for sharing so much information with us. A very well-structured course.
Read Less
5 star rating
Training with an excellent professional makes me want to ...
Sandra S
I think it's great to be able to study in a virtual format, especially for those of us who are so far away.
I think it's great to be able to study in a virtual format, especially for those of us who are so far away.
Read Less
5 star rating
excellent course
Sixto C
A great course, an excellent teacher. Recipes full of flavor and colors; explained technically, turning one recipe into many.
A great course, an excellent teacher. Recipes full of flavor and colors; explained technically, turning one recipe into many.
Read Less
This Course is included in the Scoolinary Subscription
100 Courses Scoolinary Subscription

Access all courses with an unlimited subscription

Get unlimited access to ALL of our courses and learn from the Best World Chefs.

Subscribe Now
About Scoolinary
This is what Scoolinary Courses are like
Learn at your own pace. Enjoy learning from home. Set your own schedule.

Expert Instructors. Each instructor teaches only what she/he does best, conveying true passion and excellence in every lesson.

Professionally produced courses. We select the best instructors and a professional team produces the course with them.

Certificate. Demonstrate your course completion with a Scoolinary Certificate
What are you waiting for?
Take your cooking skills to the next level. Learn from anywhere at your own pace.
Frequently Asked Questions
What are Scoolinary online courses?

Scoolinary courses are online classes that allow you to learn new knowledge and skills to improve your cooking. Each course consists of several lessons that combine videos and texts with downloadable recipes and extra teaching materials.

When do the courses start and finish?

Our courses are 100% online, they begin and end whenever you want. You set the pace of learning. You can return to look at the parts that most interest you, and revise what you already know.

Are course completion certificates available?

We value the time and effort you put into our courses, which is why at Scoolinary we attach great importance to the learning you undertake during the course. Your efforts will be rewarded with a certificate that includes your name and the name of the course.

What is the refund policy?

If a course is not what you expected, you can request a refund before 7 days after time of purchase and as long as you have not viewed more than 20% of the course.